The novel "Evergreen" by local artist Anne Crown will be released on August 17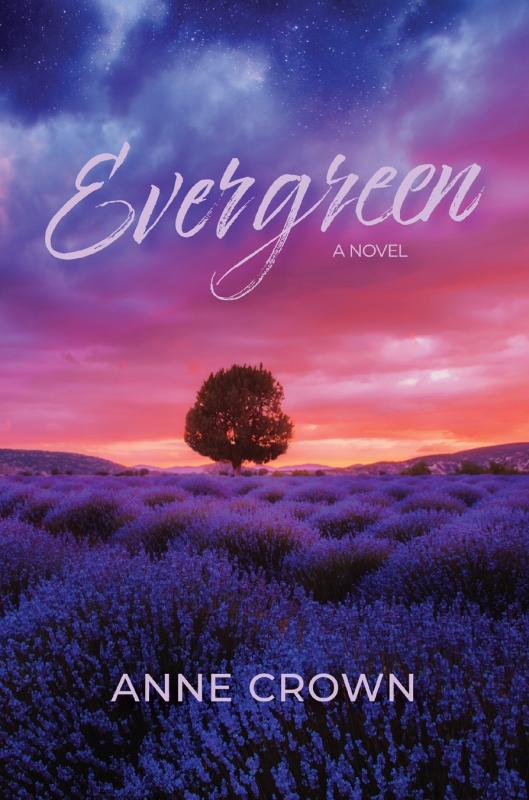 From independent local publisher Byzantium Sky Press, "Evergreen", a novel by local author and artist Anne Crown.
This unusual love story full of twists and turns will be released on Wednesday August 17.
"Reading 'Evergreen' for the first time, all I craved was baguettes and brie," said Crystal Heidel, owner of Byzantium Sky Press. "History transported me to France; I wanted to pour a glass of red wine every time I started a new chapter.
Emma, ​​a travel writer, and her sister return to Evergreen, their childhood home, to bury their mother. There, Emma begins to unravel emotions and relationships that take her on a journey through the past. Digging through family trinkets, heirlooms, and forgotten objects, she finds her old diary and reflects on her own life and dreams to find meaning in the choices she's made about love.
Haunted by the memory of her true love, Emma feels powerless to project herself into the future without a resolution to the past, what could have been and what remains, until her heart opens to romance. unexpected with a young winemaker she meets while working on a story in Provence. Will she settle for this less than once-in-a-lifetime love? Even she can't decide until fate steps in and comes full circle, making an unforeseen choice for her.
Originally from Virginia, Anne Crown moved to Rehoboth Beach in 2002, where she continued to pursue her interests in poetry, writing and art. Her poem, "The Button Box", won the Random Acts of Poetry competition sponsored by the University of Delaware in 2016. As an award-winning artist, she has traveled and painted extensively throughout the United States and Europe , where she developed an affinity for Provence. She is a member of the Rehoboth Beach Writers Guild.
Crown said the inspiration for "Evergreen" came from his time in Provence and his family's farm in Virginia.
"Evergreen" is available at Browseabout Books in Rehoboth Beach, and at Amazon, Barnes & Noble, and the publisher's website byzantiumskypress.com.
To learn more or contact the author, email ByzantiumSkyPress@gmail.com.