Priscilla Valenzuela's new book 'Never Alone' is a chilling thriller that will keep readers up in the middle of the night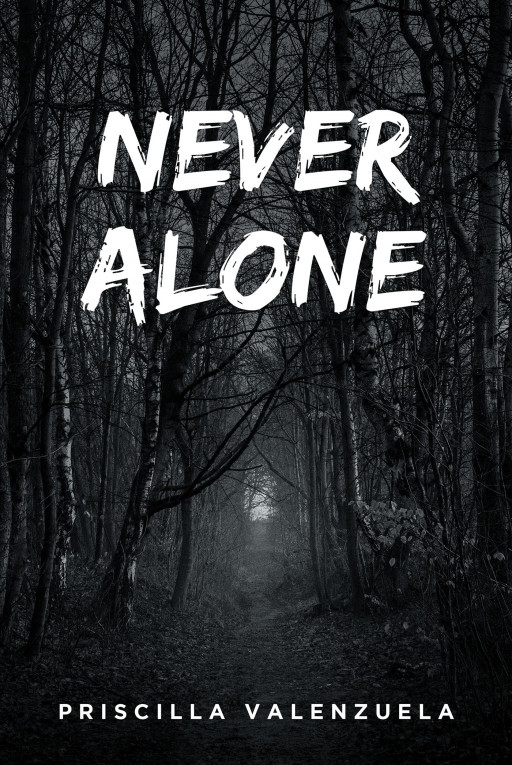 CARUTHERS, California – May 5, 2022 – (Newswire.com)
Fulton Books author Priscilla Valenzuela, a creative, warm, and compassionate woman from Selma, California, has finished her latest book "Never Alone": an exciting read that invites readers to Havensworth, a small town in northern California. California. From the outside, it's a normal place where everyone knows each other. Slow days, friendly townspeople and a peaceful neighborhood. But not everyone is blind to see the blood hidden under the city's colorful facade.
Valenzuela shares: "Have you ever felt like you weren't alone when you should have been? Maybe you felt stares at you only to look up and find no one there.
Priscilla and Tim are like any other struggling American couple trying to come to terms with their lives while dealing with the loss of four of their closest friends in one night of brutality. Now they have no idea that the author of this tragedy has been actively stalking them for almost a year. The same grey-eyed monster was watching and waiting to turn their lives upside down.
Never Alone is set in the small, tight-knit community of Havensworth, a northern California town near the Oregon border. Its sleepy, small-town attitude and the tranquility that comes with it lives in blissful ignorance of the demon that walks among them. All but one Officer Clark Day, lifelong resident and legacy of the police department, who begins to see past the rose-colored glasses of the small-town lies.
Published by Fulton Books, Priscilla Valenzuela's book is terrifying fiction with great storytelling. This deeply absorbing work will turn readers into detectives, searching for clues about the author. It's exciting, turning the page and fascinating.
The twist, at the end, is a breathtaking moment.
Readers who wish to experience this chilling work can purchase "Never Alone" in bookstores worldwide or online at Apple's iTunes store, Amazon, Google Play or Barnes & Noble.
Please direct all media inquiries to Author Support via email at [email protected] or by phone at 877-210-0816.
press release service
by
Newswire.com
Primary source:

Priscilla Valenzuela's new book 'Never Alone' is a chilling thriller that will keep readers up in the middle of the night