Don "Jerry" Pugnetti Jr.'s editorial journey has been long.
The journey began in the early 1970s, when Pugnetti – then a rookie journalist at The newsstand in Tacoma – focused on what happened in often overlooked Norway during World War II.
"Looking at this from a reporter's perspective, I quickly realized it was something that needed to be said," Pugnetti said. "I knew next to nothing about what happened in Norway during World War II, and I became determined to find out."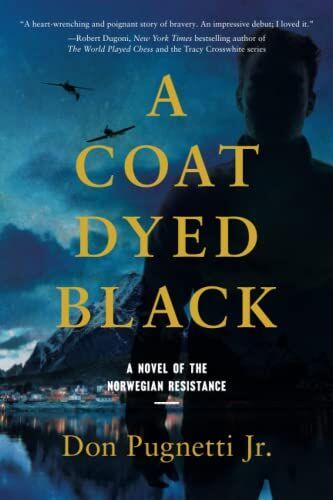 Pugnetti recorded his first interview on the subject in 1978, then ended his career, spending a total of 18 years at the Tacoma newspaper and another 16 years in public affairs. Over the years he has also read over 35 books on the Nazi occupation, visited Norway several times, conducted countless interviews and even learned the Norwegian language.
Now 73 and retired to Gig Harbor, Pugnetti has accomplished the mission he began some five decades ago. The 301 pages A coat dyed black: a novel about the Norwegian resistance is now published and available for public consumption.
The historical non-fiction book follows protagonist Bjorn Erliksen, a young Norwegian farmer living a peaceful life interrupted by the powerful German invasion of his country. After the collapse of his country's army, Erliksen and his fellow Norwegians take up arms to resist. Along the way, Erliksen travels to England, trains with an elite special forces unit that performs several dangerous missions, and reunites with a lost love.
"This book brought me personal satisfaction and joy," said Pugnetti. "If I hadn't captured the stories of these brave Norwegians before they died, their eyewitness accounts and experiences might never have been told."
A coat dyed black: a novel about the Norwegian resistance is available in various formats online at Amazon, Barnes and Noble, Librairie.organd Indiebooks.org.