Bithell Games is working on a "visual novel" Tron game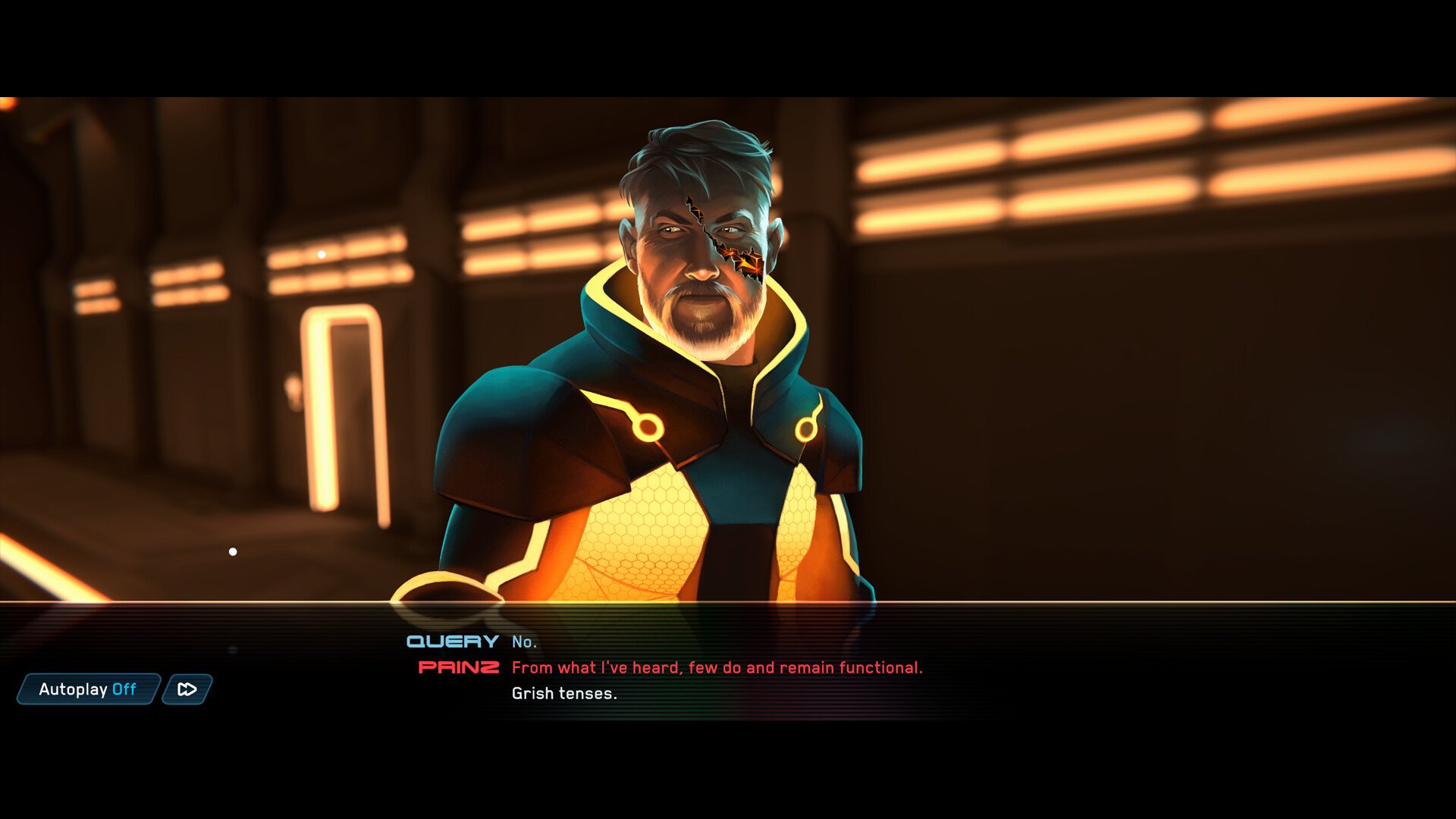 Bithell Games, the UK studio behind Thomas Was Alone and John Wick Hex, has announced a new game set in the Tron universe.
Announced at a Disney games showcase on Friday, Tron Identity is described as "a visual novel adventure" following Query, a detective program tasked with uncovering a mysterious theft.
According to Disney, Tron Identity is a "new expansion" to the Tron franchise, allowing players to unlock a never-before-seen server filled with new original programs to team up or pit against.
TRON: Identity – Official D23 Expo 2022 Teaser
"In a new grid, forgotten by its creator and left alone to evolve without user intervention, an unprecedented crime has been committed," reads the game's synopsis. society. In the aftermath of a burglary, the future of this Grid hangs in the balance.
"Find yourself in a world built on shaky foundations and filled with whispered knowledge, it's up to you to interrogate suspects and investigate your surroundings to piece together the truth."
According to Bithell Games, the decisions players make will actively influence the story, "with a multitude of possible outcomes, good and bad – it all depends on your carefully chosen words."
He adds, "You'll interact with a number of intriguing characters and decide whether to ally with them, reject them, or even mess with them. Whichever way you choose to deal with them, you'll have to recover their lost memories in your search for answers, fighting your way through defragmenting the Identity Discs. The world of TRON is growing and your adventure is the seed.