Angie's original idea for a family saga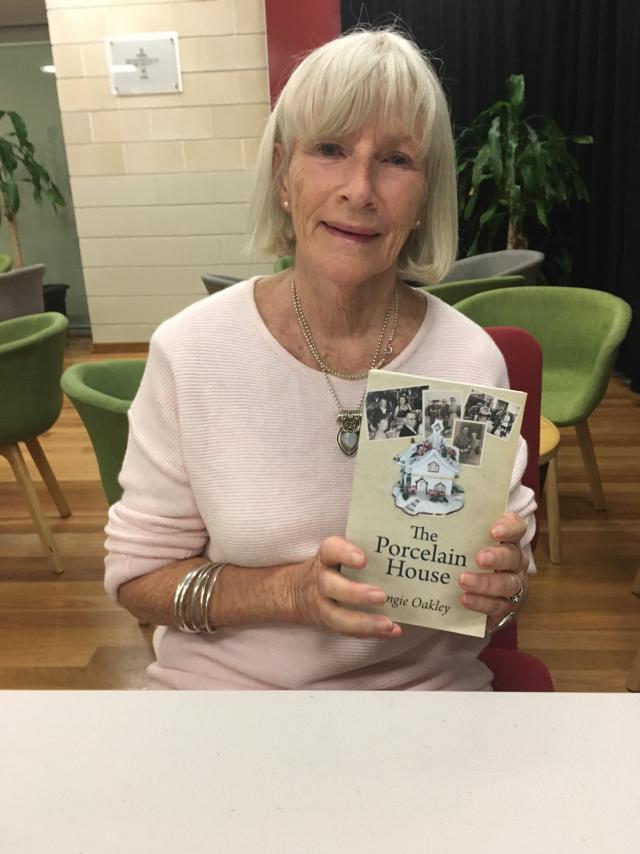 Jim Fagan
For 15 years, Angie Oakley of Noosa Heads felt she had to write her family's story. Now, 133,000 words later, the sentiment has turned into a novel and has just been published.
Next month she'll sign copies of the immensely readable blockbuster at Annie's bookshop in Peregian Beach, convinced The Porcelain House is the kind of book, as she told Noosa Today, "I love to read – a story of ordinary people caught in the crosswinds of World War II that swept away their lives, leaving them to pick up the pieces.
While the book originated in her own family, Angie says it was a "mixture of fact and fiction".
During the war, thousands of Australians went to England to join the fight against Nazism. Among them was Bill Howard, a young Queenslander who found himself in one of the riskiest jobs – a rear gunner in a Lancaster bomber.
Angie's father, Lieutenant Tom Waldron, befriended Bill, brought him home to London, and introduced him to his younger sister, Doreen.
Angie said: 'A romance blossomed and promises were made, but the war that brought them together was to deal a lasting and damaging blow to the young couple.
"It set in motion a tragic story that spanned the war years to the present day, and from England to Australia.
"I knew these people. I was a young witness to how events unfolded, and it gave me the impetus to tell their story that unfolds from generation to generation and across the world.
She grew up in central London and drew on vivid memories to recreate post-war life in that city where a sudden gap in a terrace of houses – 'like a missing tooth' – bore witness to the bombings suffered by his fellow Londoners.
She said a lot of the characters — her family — weren't hard to bring to life. After the war, her father was a writer and producer for the BBC, and she still remembers the clank of his old Remington typewriter echoing through their small London flat.
"It wasn't hard for me to switch from a Remington to a Mac and carry on the family tradition.
She said her book was not just a tale with a plot and a character.
"For me, it has become vital to document these family stories and record their lives before they fade into the past, without mark or memory.
"My sister and I are the only ones who knew these people – their courage and their fortitude, and their laughter and their songs, and their love of a good party. If someone doesn't commit to printing it, it's lost forever.
Angie, a former English teacher, came to Australia with her husband Bob in the late 70s and lived in Daylesford, Victoria and Brisbane before coming to Noosa around 10 years ago.
She loves to travel and sings with Noosa Chorale.
She is part of the publicity team of the choir.
The Porcelain House has already had favorable reviews on Amazon and Goodreads.
Angie will be at Annie's Books on Peregian on Saturday June 11 between 10am and noon, happy to chat and sign her book.