Novel Solves Pete's Problem | Noosa today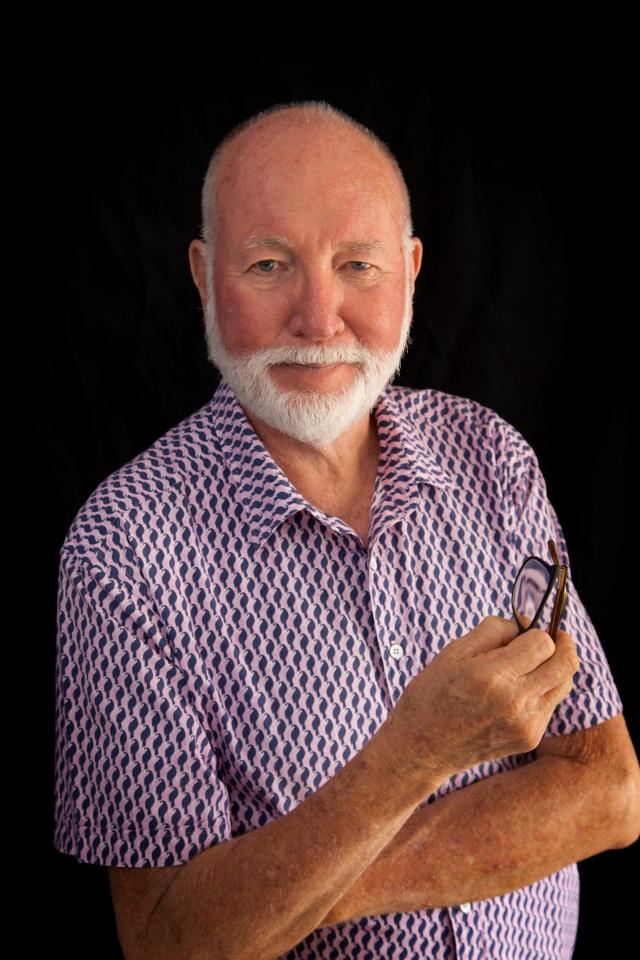 By Phil Jarratt
Although his debut novel is, on the face of it, a tragicomic jaunt through the mores of trendy, modern Sydney where everyone has too much of everything, former celebrity chef Peter Howard also uses his writing skills to exorcise the demons that tormented his real life.
A part-time Noosa resident and darling of the food festival scene, the flamboyant 75-year-old has many friends and former colleagues here, but I wonder how many will have experienced the real-life hell that informs Maestro Of Madness, his fictional tale of the businessman Eddie Philipson whose personal and professional life is collapsing all around him as he struggles with post-traumatic stress disorder, brought on in middle age by childhood sexual abuse.
Howard's own PTSD was diagnosed in 1998, 30 years after a traumatic tour of duty in Vietnam.
He wrote in 2018: "I didn't know I had PTSD until it was diagnosed and I started the long road to partial recovery. I soon learned that there were many ways to help me cope with what I learned was mental illness – a term I came to terms with.
As Howard readily admits, part of the problem was distinguishing between his illness and the often excessive lifestyle of a super chef.
"The symptoms of PTSD can be confused with what we recognize as everyday elements of culinary activity – such as excessive drinking of alcohol, substance abuse, mood swings and negative reactions to stress and tension, so I didn't recognize it as PTSD.
Granted, I still drank way too much alcohol, I still overreacted to stress (my nickname was Peter Panic), and my mood swings made me not pleasant to be around.
Like his anti-hero Eddie in the novel, Peter Howard has had many ups and downs in his long battle with PTSD, but that hasn't stopped him from having a fulfilling career as a TV chef. for two decades, producing many fine cookbooks and delighting audiences at demonstrations, workshops and festivals.
In 2018 he received an Order of Australia Medal for his culinary tourism work.
These days, while he still has a passion for cooking and fine dining, he enjoys a quieter life on Brisbane Bay, where he focuses on his writing.
If fiction is to be his future, Peter got off to a good start with Maestro Of Madness, which could have been edited wisely, but is still a good thread nonetheless.
My only question is why he chose to set the novel in the bewildering professional world of recruitment agencies when the bitchy kitchens of high-end restaurants might have offered more pizzazz.
This may be our literary treat next time.
Peter Howard will be signing books and chatting at Annie's Books on Peregian this Saturday April 2 between 10am and noon.