Jan Carson's acclaimed novel The Raptures will be featured on 'My Reading of It' tonight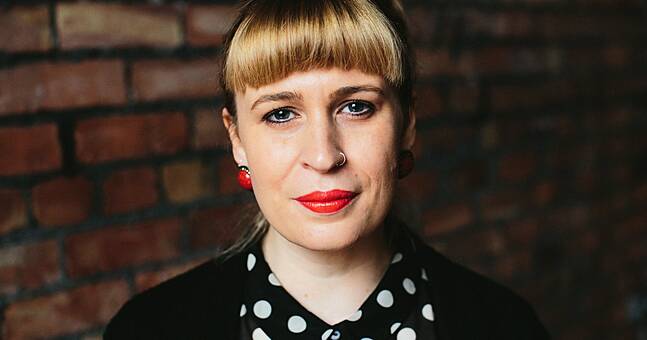 Jan Carson will read excerpts from his acclaimed novel, The Rapturestonight at 6:30 p.m. on the YouTube Hot Press channel.
Our 'My Reading Of It' series continues, featuring acclaimed Ballymena-born writer Jan Carson.
Carson returns with The Rapturesdescribed by Pat Carty as "a captivating, funny, sad, chilling and original work that makes Carson, yet again, one of the finest writers of fiction on this island – or any other island".
The Raptures follows strange events in a Northern Irish village during the summer holidays of 1993. First, Hannah Adger's classmates begin to die. Then, one by one, they come back to haunt her. There is a pattern for the dead. Strange lumps clump together on the victim's skin, she becomes feverish, then her organs fail. Hours after they pass—and before the well-oiled village gossip machine has even started spreading the news—they come to see Hannah.
Each only appears once, flipping through magazines in the doctor's office, or crumpling in the darkness of the bathroom as Hannah gropes her way in to use the bathroom. They're subtly changed: older, with a coat of nail polish here, an extra drop of confidence there. After a few words, they disappear.
Why did this plague strike Ballylack? And why is 11-year-old Hannah blessed with good health and cursed with strange visions?
Carson was born in the Antrim town of Ballymena. Now living in Belfast, she spoke of her desire to give voice to the Protestant experience in the province. Her previous novel, The fire starterswhich won the European Union Prize for Literature, unleashed a magical siren amid sectarian violence in carefully drawn Belfast.
The Raptures brings a similar mix of gritty detail and eerie happenings to Ballylack, a village whose name and religious conservatism bear more than an echo of its birthplace.
Watch Jan Carson read The Raptures on the YouTube Hot Press channel tonight at 6:30 p.m.:
Revisit Lisa McInerney's "My Reading of It" performance here, featuring her novel The rules of revelation.