Fantasy Novel Recommendations with Author Nicola Griffith + Moon Knight Ep 3 & Comic News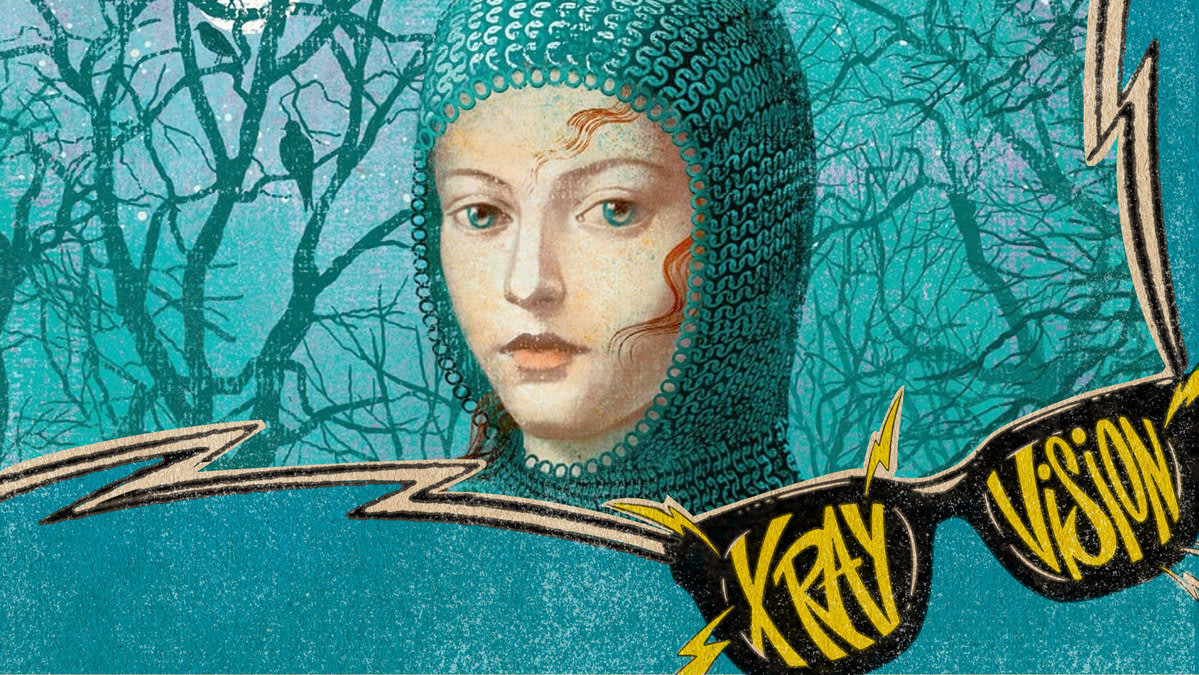 In this episode of X-Ray Vision, Jason Concepcion and Rosie Knight dive into the world of Fantasy and Science Fiction! First in Previously activated (3:17), Jason and Rosie discuss comic book news, including a new Avengers series, possible new comic book origin for Thor in Avengers 1,000,000 BCby Marvel AXIS: Judgment Dayand DC to come Death of Justice League and Dark Crisis; they also discuss the title's casting in Disney+'s recently announced Percy Jackson series, the MCU's Ironheart series wins its directors, and recaps episode three of the Disney+ limited series Moon Knight. In the airlock (53:19), they talk JK Rowling's Transphobia and why they won't cover the latest Fantastic Beasts movie before diving deep (deeeep) into their bag of books to offer recommendations for incredible fantasy and sci-fi that happen to be written by marginalized, underrepresented, and queer that focus marginalized characters. Then, in the hive mind (1:15:06), Jason and Rosie are joined by Nicola Griffith, award-winning author of Ammonite, Hildethe next Spear, and more, to discuss his process as a writer, researching Arthurian England, and writing with and about disabilities. Finally, in Nerd Out (1:48:43) a listener pitches us on The Illuminatus! Trilogy.
Tune in every Friday and don't forget to Hulk Smash the Follow button!
Submission Instructions Nerd Out!
Send a short pitch and 2-3 minute voice memo recording to xray@crooked.com that answers the following questions: 1) How did you get into/discover your 'Nerd Out?' (2) Why should we do it too? (3) What is coming soon in this world that we can look forward to or where can we find it?
Follow Jason: twitter.com/netw3rk
Follow Crooked: twitter.com/crookedmedia
CAPS:
by Rosie GI, website, Author Archive& Letter box.
Spear by Nicola Griffith + Nicola's website worth the detour too!
The auditor's guide to all things x-ray vision!
Harry Potter and the Problematic Author by Maia Kobabe
space between worlds by Micaiah Johnson
Hilde by Nicola Griffith
Cemetery Boys by Aiden Thomas
On a ray of sunshine by Tillie Walden
Spear by Nicola Griffith (out April 19)
Pet by Akwaeke Emezi
The Wonderful by Dhonielle Clayton (out May 3)
Recommendations from our award-winning guest author Nicola Griffith:
land of sorrows (2021) by Rivers Solomon
The long way to an angry little planet (2015) by Becky Chambers
A Companion to Arthurian Literature (2009) Edited by Helen Fulton
A busted brooch (2021) by Alix E. Harrow